Why Preventative Dentistry is Important
Regular brushing and flossing are the best way to keep your teeth and mouth clean and free from decay-causing plaque and bacteria. However, brushing can't remove tartar, a tough buildup at the gumline. Tartar is harder than bone and can only be removed by a trained professional using a special tool called a scaler.
It's also essential to have your teeth and mouth regularly examined by a dentist to detect dental health problems before they get serious. You should visit for a preventative dentistry appointment every six months to ensure your best dental health.
Image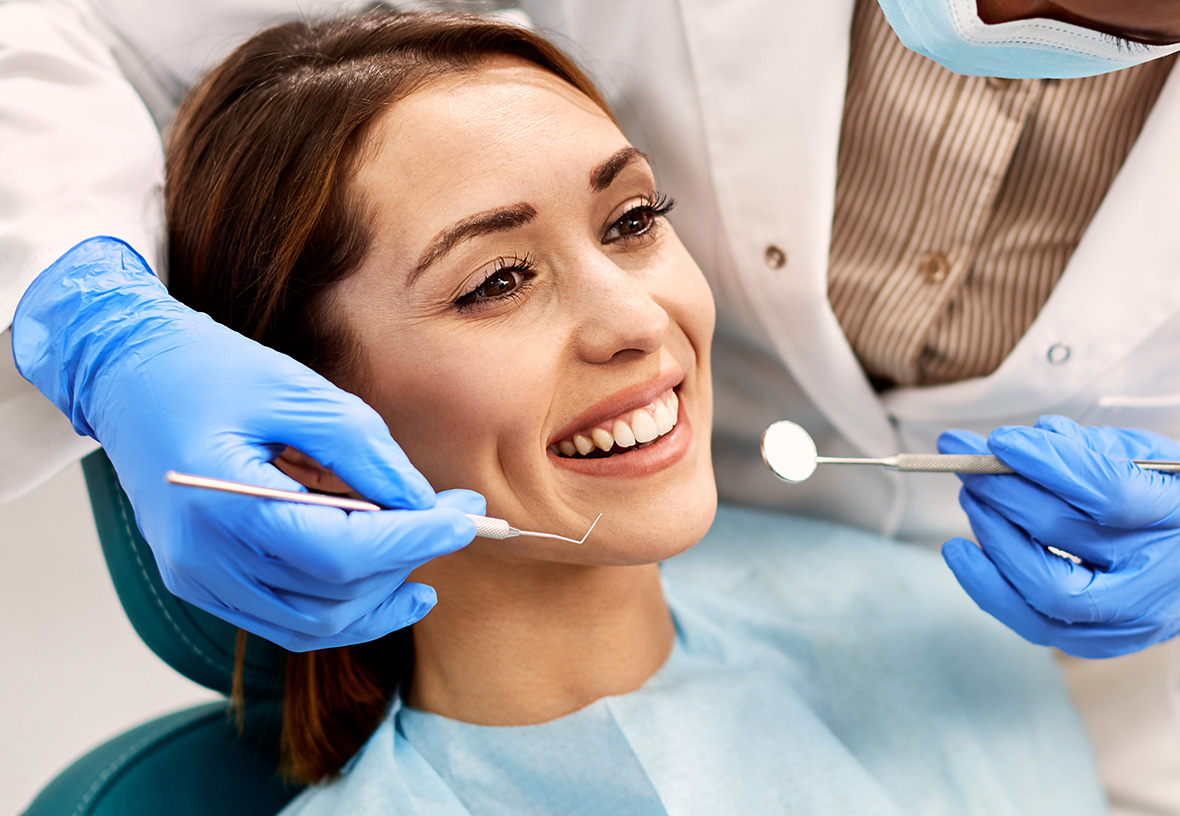 Oral Hygiene
Professional cleaning by a dental hygienist is the best way to remove plaque and tartar from your teeth and prevent cavities. Your hygienist will also polish the enamel of your teeth to remove stains, and they may also recommend fluoride treatment to strengthen your teeth and protect them against decay.
Dental Examination
Regular dental exams let your dentist detect and treat early signs of problems such as injury or damage to teeth, decay, gum infections, and disease. It's much better to find and treat a problem early than wait until it becomes serious.
Oral Cancer Screening
At each preventative dentistry appointment, we will screen your mouth and neck for early signs of oral cancer. Oral cancer can be deadly, but your chances of successful treatment are much higher if treated early.
Frequently Asked Questions
How often should I go for an exam?
Most patients should go for a preventative dentistry appointment every six months. Ask your dentist about the best schedule for your needs.
Is fluoride safe for me?
There is no scientific evidence that fluoride treatment is dangerous for your health. Fluoride is a mineral. It occurs naturally and has been proven to strengthen the enamel of your teeth and prevent decay. Fluoride treatment is safe and remains one of the best ways to prevent cavities in children and adults.
Are X-rays necessary? Are they safe?
Yes. X-rays help your dentist see the areas beneath your gums and detect and diagnose dental health problems. Your dentist will only recommend X-rays if it has been a long time since your last examination or as part of diagnosing and treating a specific issue. Modern digital X-rays use very low radiation and pose a minimal risk to your health.