Image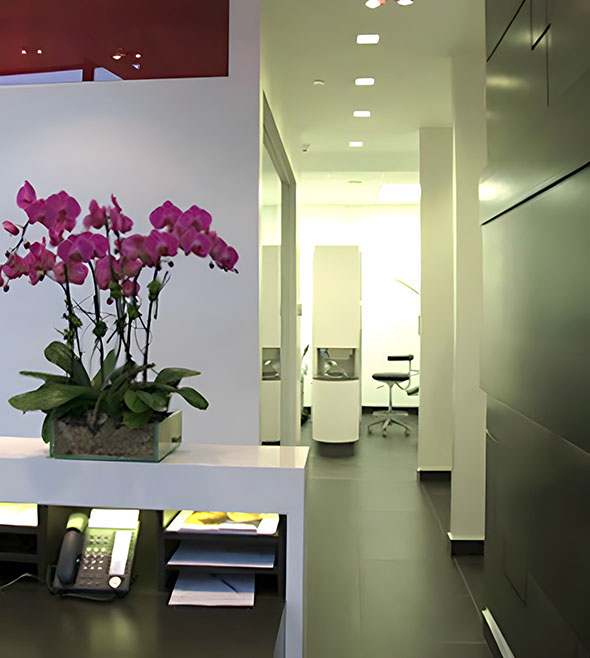 Why Patients Love Our Practice
We enjoy many strong, longstanding relationships with our patients and their families. Here are just a few of the many reasons why patients choose Urban Dental Clinic:
Flexible morning, evening, and weekend hours to suit your family's schedule
Free local parking for patients
Convenient and easy-to-reach West Broadway location
$50 bonus for referring new patients
Community-focused and socially active practice
We'd love it if you join our patient family. Becoming a new patient is easy – just call, email, or fill out our contact form, and someone from our office will contact you to set up an appointment!
We Care for People – Not Just Teeth
"The service at Urban Dental Clinic is outstanding. Kudos to Dr. Kamshad Pouraslani and his team for their expertise and exceptional care. Highly recommended!"
Ma A.
"Dr. Kam and his team are the best. Highly recommend if you are looking for a new dentist."
Natalia M.
"The staff at Urban Dental are very professional, friendly & kind. I've been going there for about 4 years now, and as a person with a hearing loss, they are very accommodating to make me feel very welcomed and comfortable. The office, lobby and dental area are spotless. I'm always impressed by how well kept it is. I recommend this dentist & business very highly."
Isabella
Frequently Asked Questions
Do you take new patients?
Yes. We will be more than happy to have you as our new patient. Please contact our office for more information.
Do you accept dental insurance?
Yes, as a courtesy for our patients, we are an assignment office. This means we accept assignment of benefits whereby you can request that your insurance company pay the dental office directly for the percentage of the cost covered. We work with multiple insurance companies and obtain predetermination for your coverage from your insurance provider. If there is a co-payment then you will be responsible for paying the co-payment when treatment is provided. If you are notified by your employer or company through which you have dental insurance benefits that there have been changes made to your policy, please inform our front desk staff so that we can update your records. Although we estimate your insurance benefits we are not responsible for their accuracy. Knowledge of benefits as well as benefit amounts, limitations, exclusions, waiting periods, etc. is entirely patient's responsibility but our staff will be more than happy to help you with these information.
Why do I need x-rays?
X-rays or radiographs help your dentist spot problems that can't be seen with the naked eye. They help us see between your teeth and beneath your gums. X-rays help us spot the early signs of decay, the presence or absence of teeth below your gums, the health of your jawbones, cysts, abscesses, and other signs of potential infection.
What can I expect in an emergency or specific exam?
An emergency or specific exam is when we examine a specific area of your mouth to diagnose and treat a problem. These short exams take about 20 minutes only to find the source of the problem and discuss options for treatment. These appointments may include an X-ray or other tests depending on the situation. Once we determine the problem, we'll discuss your treatment options and schedule a follow-up appointment to do the treatments if needed. If there are multiple areas that you are concerned about we recommend a new patient complete exam.
What can I expect in a new patient exam?
A new patient exam is a complete exam where we look at all your teeth and areas of your mouth and jaws. This exam can take between 30-60 minutes and is usually combined with a preventative dentistry appointment (teeth cleaning). We may also take multiple X-rays and images of your teeth and mouth. After the exam, we'll discuss your dental health and treatment options for any issues we found. We encourage you to ask questions and express your concerns during your exam so you completely understand your options.
Do you accept children as new patients?
Yes of course! We welcome patients of all ages and we always enjoy seeing our patient families. In some cases, we may need to refer children to dental specialists depending on their needs.
Do you provide sedation (sleep) dentistry?
Yes, we do. Sedation dentistry helps anxious patients remain calm during their appointment. We provide different sedation levels, including conscious sedation. Please contact our office if you have any questions or to learn more about your options.