A Long Term Replacement for Missing Teeth
Dental implants are a long term replacement for missing teeth. Implants look and feel like natural teeth and help prevent bone loss in your jaws. We provide dental implant placement using state-of-the-art materials and techniques to give you a brand new smile.
Image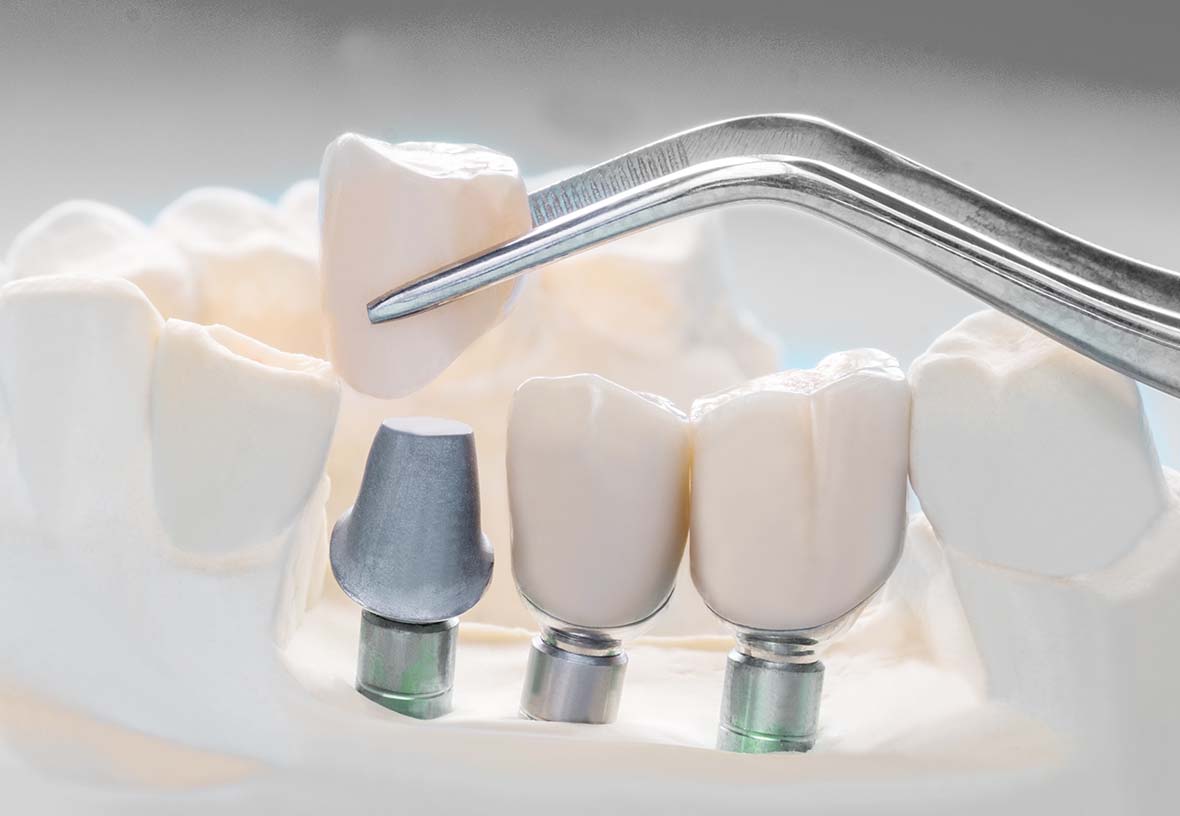 Benefits of Dental Implants
Long term replacement for missing teeth
Prevent bone loss and preserve jawbone structure
Natural look, feel, and function
What Are Dental Implants?
Dental implants are artificial tooth roots that are surgically placed in your jaw. Implants form a long term bond with your jawbone and create a secure attachment for restorations such as crowns and bridges. The restorations are designed to blend with your smile and restore the function of your natural teeth.
Frequently Asked Questions
Would I be a candidate for a dental implant?
Dental implants work for many patients who have lost teeth. During your implant consultation, we'll assess your dental health and what type of dental restoration you need. We'll also check that you have enough healthy bone in your jawbone to support the implant. In cases where there isn't enough bone, we may recommend a bone graft to strengthen the area where the implant will be placed.
Can I get an implant if I'm missing multiple teeth?
Yes. An implant-supported bridge or denture will be an excellent solution if you are missing multiple teeth. Talk to your dentist to discuss your options.
How long does implant treatment take?
The treatment time for most patients is 2-4 months. Dental implant treatment usually takes two or three appointments. The treatment time varies depending on whether you need a bone graft and how long the implant takes to heal and integrate with the bone. Creating and placing the crown or restoration can take 1-2 weeks.
Are implants permanent?
Dental implants can last your entire life with proper care and regular dental examinations. Crowns and restorations usually last 10-20 years, depending on your eating and hygiene habits.
Will my implants feel like natural teeth?
Dental implants don't contain nerves, so they aren't sensitive to temperature and pressure but feel and look like natural teeth.
How do I take care of my implants?
You should brush and floss around your implants just like your other teeth. Doing so will help prevent staining on your restorations and gum infections around the base of your implants. It's also important to go for regular dental examinations to ensure your implant is healthy.
Related Videos